VAPING HEALTH RISKS: IS VAPING BAD?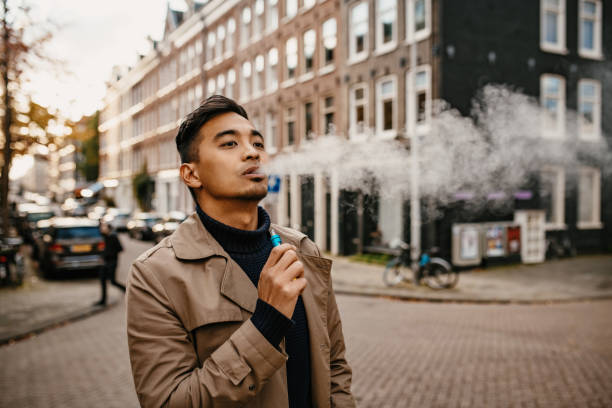 What is Vaping?
In recent years, electronic cigarettes, also known as e-cigarettes, have become a popular vaping product among young people and cigarette users as an alternative to traditional tobacco products. E-cigarettes work by heating a liquid, or e-liquid, to create an aerosol or vapour that can be inhaled. While some studies suggest that e-cigarette use may be less harmful than smoking regular cigarettes, vaping still carries health risks.
This article will explore the potential health hazards associated with vaping and investigate the question: is vaping bad?
To better understand the health risks associated with vaping, it is important to first define what vaping is. Vaping involves inhaling and exhaling an aerosol, or vapour, created by heating an e-liquid that typically contains nicotine, flavourings, and other chemicals.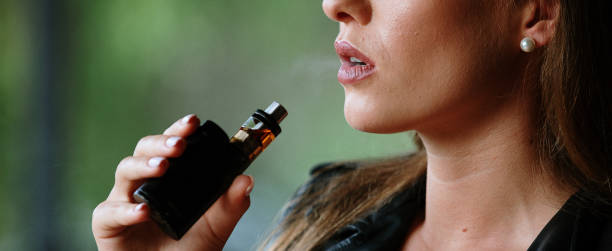 Health Risks of Vaping
Lung Damage
One of the most significant health risks of vaping is lung damage and lung disease. Vaping has been linked to the development of respiratory issues, such as chronic bronchitis and asthma. Additionally, many cases of lung injury associated with vaping have been reported in recent years, with symptoms including coughing, chest pain, and shortness of breath. The exact cause of these lung injuries is unknown, but they are thought to be related to inhaling toxic chemicals in some vaping liquids.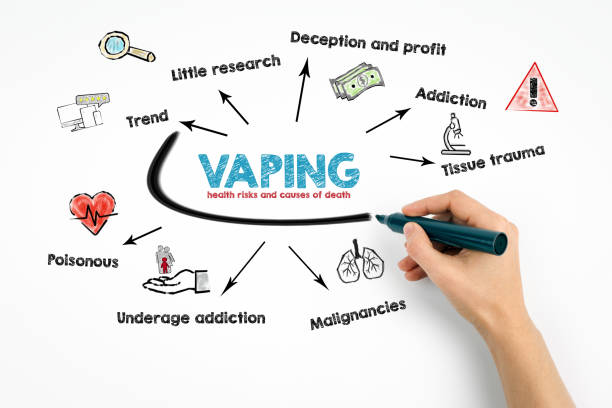 Cardiovascular Disease
Vaping has also been linked to an increased risk of cardiovascular disease. Nicotine, a key ingredient in many vaping liquids, is known to constrict blood vessels, improve blood pressure and strain the heart. Furthermore, according to certain studies, the chemicals present in certain vaping liquids could cause harm to blood vessels and contribute to the progression of atherosclerosis, characterized by plaque accumulation in the arteries.
Addiction
Another health risk associated with vaping is addiction. Many vaping liquids contain nicotine, which is highly addictive. Over time, regular vaping can lead to nicotine dependence, making it more difficult for individuals to quit vaping or smoking traditional cigarettes.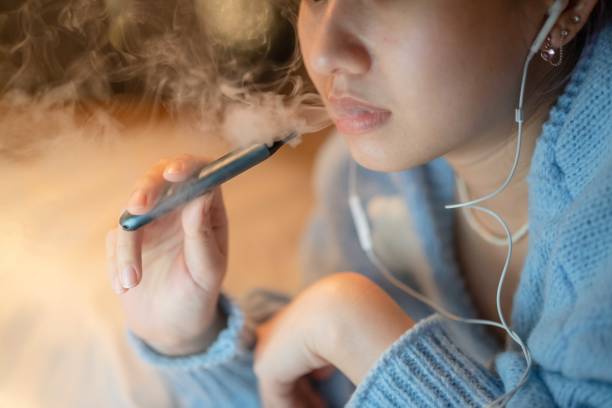 Popcorn Lung
Some vaping liquids contain diacetyl, a chemical linked to developing a condition known as popcorn lung. Popcorn lung is a severe respiratory condition that causes scarring of the small airways in the lungs, making it difficult to breathe. While the risk of developing popcorn lung from vaping is considered low, it is still a potential risk for those who use e-cigarettes or other vaping devices.
Secondhand Vapor
While secondhand vapour from vaping is generally less harmful than secondhand smoke from traditional cigarettes, it still contains potentially harmful chemicals. In addition, some studies have suggested that it can adversely affect indoor air quality.
Is Vaping Bad?
Based on the health risks associated with vaping, it's clear that it has drawbacks. While some studies suggest that vaping may be less harmful than traditional cigarettes, it still carries health risks, particularly for young and pregnant women. This is because nicotine, the addictive substance in vaping liquids and conventional cigarettes, can adversely affect the developing brain and fetus.
While some people have successfully used vaping as a tool to quit smoking, there is limited scientific evidence to support its effectiveness. Additionally, vaping can lead to nicotine addiction, making quitting both vaping and traditional cigarettes more challenging.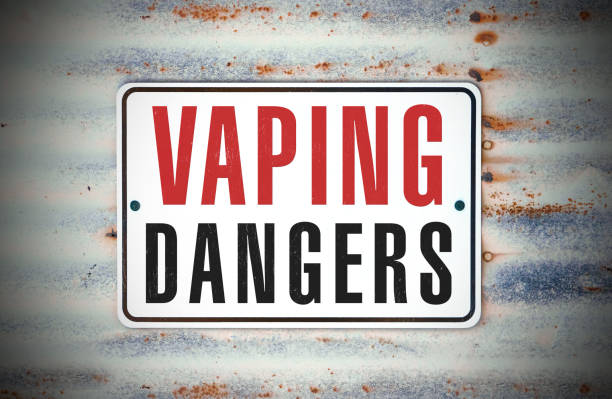 Financial Cost of Smoking*
| No of Cigarettes | 5 | 10 | 20 | 40 | 60 |
| --- | --- | --- | --- | --- | --- |
| Daily Cost | $3.73 | $7.46 | $14.92 | $29.84 | $44.76 |
| Weekly Cost | $26.11 | $52.23 | $104.45 | $208.90 | $313.35 |
| Monthly Cost | $104.45 | $208.90 | $417.80 | $835.60 | $1,253.40 |
| Yearly Cost | $1,357.85 | $2,715.70 | $5,431.41 | $10,866.72 | $16,300.08 |
Note: Individual results may vary.